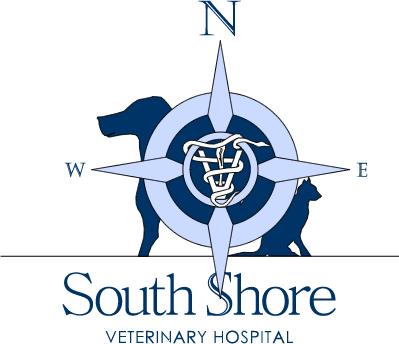 Meet our caring, compassionate veterinary team.
Led by Dr. Kevin Hammerschmidt, our team is committed to quality care for your pet.
Dr. Hammerschmidt
Owner, Veterinarian
Ever since he can remember, Dr. Hammerschmidt wanted to work in a challenging profession that allowed him to help others. Veterinary medicine was the perfect way to combine his interest in science with his passion for pet care! Now he's a full-time veterinarian and the owner of South Shore Veterinary Hospital.
Dr. Hammerschmidt grew up north of Pittsburgh, Pennsylvania and would often spend weekends on his grandparents' dairy farm. There, his love of animal care was born. Dr. Hammerschmidt attended Pennsylvania State University to receive his Bachelor's degree in animal bioscience, working full-time in the University's research facilities at the same time. After attending veterinary school at Ross University for three years, he finished up his DVM degree at Oklahoma State University before moving to New York in 2000 and accepting his first position as a veterinarian.
After five years at his previous employer, Dr. Hammerschmidt decided to start his own veterinary hospital to better serve his clients and patients. He first opened South Shore Veterinary Hospital in the summer of 2005, then built a brand-new facility in the summer of 2014.
As a veterinarian, Dr. Hammerschmidt particularly enjoys the variety of cases he gets to treat. Every day, he goes from being a puppy trainer to a nutritionist to a surgeon! He also feels that there is nothing better than getting to know a new client and earning their trust and respect.
Dr. Hammerschmidt's wife, Jamie, is also a veterinarian. They have two sons, Cody and Ryder, and share their lives with a lab mix rescue name Kimber and a German Shorthaired Pointer named Gauge. When he isn't at work, Dr. Hammerschmidt can be found with his family and friends in the great outdoors—he loves hiking, camping, hunting, fishing, and anything else related to nature!
Dr. Ferguson
Associate Veterinarian
Like most kids, Dr. Ferguson always loved animals when she was young. It wasn't long, though, before she began wondering how she could continue caring for pets as she grew older! Veterinary medicine was the answer, and now Dr. Ferguson is a veterinarian that joined the team in the summer of 2009.
Dr. Ferguson grew up in Massachusetts and began shadowing her family dog's veterinarian at a very early age. As soon as she was old enough, she secured a job as a Veterinary Technician. After working for several different clinics, Dr. Ferguson attended Alfred University for her pre-veterinary studies, then chose Atlantic Veterinary College in Prince Edward Island, Canada for veterinary school. After graduation, Dr. Ferguson moved to Syracuse to work in emergency medicine. Shortly after meeting her husband, she decided to make the move into general practice and interviewed here at the hospital.
Thanks to her emergency-medicine background, Dr. Ferguson especially enjoys taking emergency cases at the clinic. No two situations are ever the same! She also likes integrating new technologies into everyday veterinary care.
Dr. Ferguson's husband Scott works as a correctional officer and likes staying active by playing sports. Dr. Ferguson has one daughter in kindergarten and one in middle school. She also has a step daughter at St. John Fisher College of Pharmacy. The family shares their home with Booker, a black and white 14yr. old cat.
In her time away from the clinic, Dr. Ferguson enjoys playing outdoor and indoor volleyball with her husband. She is also a Girl Scout leader and likes to inspire the young girls to expand their horizons and become leaders themselves. Dr. Ferguson most recently helped to arrange the donation of pet oxygen masks from SSVH to over 15 different fire departments.
Dr. Kretow
Associate Veterinarian
During his childhood growing up in Fairport, New York, Dr. Kretow always felt a sense of nagging frustration when one of his family pets fell ill—he's always wanted the knowledge and skill set to help others' beloved companions. As a licensed veterinarian, Dr. Kretow gets to maintain and enrich the bonds between pets and their owners on a daily basis!
Dr. Kretow first began working as a Veterinary Assistant and Kennel Attendant while earning his undergraduate degree in animal sciences at The Ohio State University. He remained at the school to earn his Doctorate of Veterinary Medicine, meeting his wife while finishing his degree, before moving to Phoenix, Arizona after graduation to begin his professional career.
Next, Dr. Kretow moved to Minneapolis, Minnesota during his wife's residency training before relocating to Syracuse upon completion of her program. Shortly afterward, he joined the South Shore Veterinary Hospital family as an Associate Veterinarian. Dr. Kretow has special interests in dental care and challenging medical cases; most of all, though, he enjoys routine office visits that allow him to connect personally with the area's pet owners.
Outside of work, Dr. Kretow enjoys skiing, mountain biking, playing hockey, and spending time with his family and pets at home. He and his wife, Elise, have two daughters named Ryann and Elliott as well as a son named Anders. The family shares their lives with William, a Jack Russell terrier with boundless energy; a French bulldog named Fiona who makes noises more like a dinosaur than a dog; and Frederick, a cat who hopes for a future as a catalog model.
Dr. Anderson
Associate Veterinarian and Certified Rehab Practitioner
When her kindergarten teacher asked what she would like to be when she grew up, Dr. Anderson's answer came instantly: caring for animals as a veterinarian is all she's wanted to do ever since she was a little girl. Now, Dr. Anderson's lifelong fascination with pet care has turned into a rewarding and passionate career—she has been a member of the South Shore family since 2017!
Dr. Anderson is originally from the Finger Lakes Region she took a year off after undergrad to gain hands-on experience at a small mixed-animal practice near her hometown before heading to the Caribbean island of St. Kitts to study veterinary medicine at Ross University. Followed by a year at Louisiana State University to finish her degree, she then returned to her home state and joined the team here at South Shore Veterinary Hospital as an Associate Veterinarian. She has particular passions for educating new pet owners and helping our senior companions to age gracefully, she has become certified in Rehabilitation as a CCRP.
Aside from her interests in the world of animal care, Dr. Anderson enjoys dance and still takes classes when time permits. She's also an avid traveler and has visited Australia, Denmark, Norway, Sweden, Thailand, South Africa, and most recently Italy – Dr. Anderson hopes to add more locations to the list in the near future!
At home, Dr. Anderson shares her life with two loveable dogs, Odin and Ridley who are both mixed breed dogs she adopted from the Caribbean during her time in veterinary school. She also has a sweet rabbit named Honey and Gabriel, her adorable cat.
Dr. Spillett
Associate Veterinarian and Veterinary Acupuncturist
Dr. Spillett's interest in Veterinary Medicine began in middle school after she attended a school field trip to Cornell Veterinary School's annual open house. In high school she spent time working on a dairy farm, at a nature center and at veterinary hospitals. Growing up in the Southern Tier her dream was to go to Cornell and complete their veterinary program.
Dr. Spillett attended Cornell University for both her undergraduate and veterinary studies and after spending 8 years in Ithaca she still finds every excuse to visit. After graduating veterinary school in 2012 Dr. Spillett moved to Syracuse and began her career as a companion animal veterinarian. In Syracuse she met her husband Brandon and together they have two young children, Ben and Mae. They also have a St. Bernard mix named Helen who has helped Dr. Spillett's career by developing quite an array of ailments!
Dr. Spillett became certified in veterinary acupuncture in 2014 after studying at the Chi Institute in Florida. Her interests in Traditional Chinese Veterinary Medicine have continued to grow and she is currently working to complete her certification in their Chinese Herbal program. Dr. Spillett has had many successes integrating TCVM with her traditional Western Medicine approach especially for chronic health conditions. Dr. Spillett especially enjoys the connections she is able to build with her patients and clients due to the frequent visits that TCVM cases usually require.
Outside of work Dr. Spillett's time is often spent playing with her children and Helen. When she does have free time she enjoys an array of health and fitness activities such as running, pilates and cooking. She is also an avid Pinterest-er and if she's not crafting in the kitchen, she's usually making some type of decor around her home!
Melissa
Office Manager
Melissa's own pets have always been an essential part of her life. Working alongside others who feel the same way makes coming to work a pleasure!
Melissa is a native of upstate New York. After moving back to this area from Kansas, she joined the South Shore Veterinary Hospital team in July of 2010. Building relationships with clientele and working with her caring and compassionate colleagues inspires her daily!
At home Melissa and her husband, Preston have a furry child who loves to be pampered. Elouise is a Great Pyrenees rescue who managed to take over their hearts and home in no time at all!
In her free time, Melissa loves reading, canning vegetables from her garden, and just being outdoors. She is especially fond of taking Elouise on quiet walks where they can both enjoy being outside and taking in the scenery around them.
Lori
Licensed Veterinary Technician
As a child, Lori and her friend dreamed of owning a giant farm in which they housed every animal species they could think of. As she got older, Lori realized that the next best thing to having a farm would be to work with animals in the veterinary field! Now she serves as a Licensed Veterinary Technician.
Lori grew up in Gloversville, New York, in the foothills of the Adirondack Mountains. She attended the State University of New York at Delhi, then secured a job at an animal hospital in Utica, New York. In 1991, she came to Syracuse and worked in five separate practices before joining the South Shore Veterinary Hospital family in the fall of 2006.
Nursing geriatric patients back to health is one of Lori's favorite parts of her job. She's also passionate about surgery and anesthesia, and feels extremely gratified when she and the team can reach a successful outcome with these techniques.
Lori and her husband Patrick live with their teen daughter, Payton, and their new puppy Eleven (Levee). When she has a spare moment between work and family life, you can find them all on Oneida Lake, boating, fishing or swimming. Lori is also a former member of the Syracuse Scottish Pipe Band, in which she played the snare drum. Payton is an avid trumpet player and seems to be following in her musical footsteps.
Shannon
Licensed Veterinary Technician
Shannon had a special bond with animals ever since she was a little girl, but found herself working in other fields by the time she was out of high school. When she realized that she wasn't truly happy or fulfilled, Shannon decided to take a leap of faith and pursue her longtime dream career: veterinary medicine! Now, she is a Licensed Veterinary Technician and couldn't be happier.
Shannon is a native of central New York. After 10 years in the retail and food-service industries, she returned to college to study animal medicine. Shannon attended Onondaga Community College for a year before transferring to the State University of New York-Delhi to earn her degree in animal science. During the summer of 2014, she interned here at South Shore Veterinary Hospital and was thrilled to be hired on as an employee after her requirements were completed. Shannon became one of the hospital's Licensed Veterinary Technicians in May of 2015.
Around the clinic, Shannon enjoys cleaning pets' ears and performing thorough dental cleanings. She's also fond of giving in-hospital patients extra love and attention on a daily basis.
When she's not at work, Shannon can be found spending time with her husband and son on Oneida Lake; they love to go boating, fishing, and swimming whenever they get the chance! She also enjoys reading, spending quality time with family and friends. Shannon and her husband just welcomed their first child to their family in July 2019! Shannon's furry children, an adopted black lab named Patton, two cats who go by Bonnie and Midnight, couldn't be happier!
Jennifer R.
Licensed Veterinary Technician
Jennifer joined South Shore in November 2018 with 13 years of experience in the veterinary field. Her favorite thing about being a Licensed Veterinary Technician is seeing a patient's health totally turn around after treatment. What's even more gratifying she says, is getting to see a client's reaction when their beloved pet goes home healthy and happy!
At home Jennifer has 2 collies who are brother and sister, and 2 Pomeranians who are sisters. She also has four wonderful cats!
Outside of work, Jennifer loves trying new restaurants with her husband Travis, and going to concerts in the summer. During the winter, she likes to hibernate with a good book and hot cocoa.
Jennifer
Licensed Veterinary Technician
Jennifer grew up in Ithaca, New York, where she was surrounded by the family pets from day one. For her, animal care has always been a natural part of life! She's happy to continue her veterinary journey as a member of South Shore Veterinary Hospital's compassionate care team.
Jennifer first served as a Veterinary Assistant in Oregon before moving back to New York to finish her Bachelor's degree at Cazenovia College. She lived and worked at an equine training and showing center throughout her time in college, and continued to work in the horse industry for a time after graduating. Jennifer then spent several years in the financial and sales industries before making the decision to return to what made her truly happy: animals. She joined the South Shore Veterinary Hospital family in April of 2016.
Around the hospital, Jennifer enjoys getting to witness the various animal personalities that cross her path every day. Her favorite parts of the job are interacting directly with pet owners just like herself and helping to make a lasting impact in the community with her efforts.
At home, Jennifer and her partner live with a pair of German Shepherds, cats, horses, and a flock of chickens. In her free time, she likes going on long hikes with the dogs, saddling up the horses for trail rides, maintaining her property, and relaxing with a good book.
Chelsea
Licensed Veterinary Technician
Chelsea's parents got the first family dog when Chelsea was only six years old; she hasn't been without a pet since. Over the years, she's cared for everything from cats and dogs to gerbils, hamsters, birds, fish, and reptiles! For Chelsea, a career that allows her to give something back to the earth's creatures is simply the perfect choice.
Originally from Fulton, New York, Chelsea launched her veterinary journey right after high school, enrolling in an online college curriculum to become a Veterinary Technician. Shortly after starting school, she secured her first position as a Kennel Attendant at a clinic in Pulaski. Chelsea was quickly promoted to a Veterinary Assistant position and received on-the-job training in surgery, office management, pharmacy and reception work, and more.
Chelsea joined the team here at South Shore Veterinary Hospital in August of 2017 during her last semester of school, and is excited to become a licensed Veterinary Technician after graduation. Around the hospital, she particularly likes to help with surgeries and educate clients to help them better understand their pets' healthcare needs.
Chelsea and her husband, Michael, love to travel and spend time outdoors together; they especially like biking, hiking, and kayaking. The couple shares their home with two feline friends—a tiger-striped cat named Seal, and a naughty tabby who goes by Gus—as well as a corn snake, Cobb, and Hiro the bearded dragon.
Laura
Licensed Veterinary Technician
Laura has been in veterinary medicine for 14 years, first as a kennel kid worker then assistant then tech. She has been working at South Shore since early 2020.
What she loves most about her job is educating clients and sharing that compassion for animals. She enjoys radiology and ultrasound as well as being a part of treatment and laboratory diagnostics.
At home, Laura has two cats Razz and Arlo, who are very fun and energetic. Their personalities keep her on her toes and they always surprise her with their cuteness. She also helps take care of family cats Tyson and Jovi who she has grown up with.
Hobbies outside of work are hiking, she loves being outdoors and goes hiking in any weather or any chance she gets. She loves spending time with family and friends and also enjoys going to church and listening to music.
Shelby
Licensed Veterinary Technician
Shelby recently joined our team in 2022 and she is enjoying working with her new furry friends here at SSVH. Shelby loves seeing new cases every day and giving them the best possible care. She shares her home with Addie, a fluffy chow mix and two spoiled felines; Bubs and Sophia! Shelby played lacrosse in college and enjoys lots of outdoor activities. She loves to go golfing, hiking and for long walks.
Christina
Veterinary Assistant
Christina is a veterinary assistant here at South Shore Veterinary Hospital. She is currently continuing her education in the veterinary field and had 2 years of grooming experience prior to joining our team in June 2019. She loves working with dogs and learning all about animal health.
At home, she has two beautiful border collies. Cooper is 4 and Oliver is 1. They love learning new tricks and playing fetch.
Outside of work, she spends most of her free time playing with her dogs as they have a lot of energy! She also loves teaching them training tricks!
Katherine
Veterinary Assistant
Katherine has been a veterinary assistant for South Shore since the start of June 2021 and has been in veterinary medicine for one year.
She loves being able to advance her skills through various tasks such as being able to assist the client and the patient in the most suitable way. Katherine has two pets or almost everything including dogs, cats, rats, chinchillas, and reptiles.
Outside of work, her hobbies include enjoying the outdoors from Spring to Winter. You can find her wandering outside, she loves to skate and snowshoe. Otherwise, she is with her friends furry and all!
Olivia
Veterinary Assistant
Olivia has been a veterinary assistant for South Shore since July of 2023.
She loves that she gets to meet new people and expand her knowledge in the field. She has a 12-year-old miniature cream-colored Dachsund named Charley who loves to sleep.
In her free time, she enjoys hunting, fishing, hiking, and spending time with loved ones.
Morgan
Veterinary Assistant
Morgan joined the team in July 2023 and has been in the field since November 2022. She is currently enrolled in school to become a Veterinary Technician.
She loves learning new things in the veterinary field to further her education to become a Veterinary Technician.She has an energetic two-year-old Jack Russell/lab mix named Milo who is super lovable!
In her free time, she enjoys spending time with family and friends, taking her dog for walks, and going to the gym & concerts.
Jenna
Receptionist
Jenna joined South Shore in July 2018 and has been a great addition to our receptionist team. Her favorite thing about the job is being the first face a client sees. Whether the client is with a healthy or a sick pet, she loves getting to interact with and gush over their furry children. She enjoys building strong client relationships and giving their pets the best care possible.
At home, Jenna enjoys the company of her personal pets. A family dog named Alice and a bearded dragon named Archie.
Outside of work, Jenna enjoys anything outdoors, including swimming, scuba diving, boating, hiking, and camping. She likes any place she can bring her dog to explore!
Jasmine
Receptionist
Jasmine has been a receptionist at South Shore since June 2022. Her favorite part of the job is meeting new people and interacting with the animals! At home, she has 2 guinea pigs, Becky and Bruno. She also has a crazy tabby cat named Benji. Outside of work, Jasmine loves to camp and hike and be in nature. She also likes to garden and ends her nights with a glass of wine and a nice movie. 
Request an appointment online!
Click the button below to request an appointment in minutes. We're here to make your life easier.